For a blog about writing and by extension, about reading, I haven't posted anything bookish lately. Bad Zombie!
So today let's talk fun and books. Some things I read recently that I really liked, all of which employ hefty use of descriptive prose -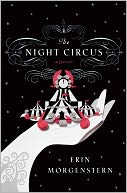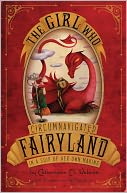 A collection of odd and beautiful stories.(My favorite things) They even look pretty all lined up, don't they?
The Girl who Circumnavigated Fairyland
is just beautiful, from the first word to the last. It has a very episodic story of a girl traveling with no real purpose - at least to begin - but that is easily overlooked by the writing, which is loquaciously descriptive, but in an elegant way. After all, it's Fairyland. The fun is in exploring.
Miss Peregrine's Home for Peculiar Children
has a much more streamlined approach to descriptive passages. Part of that comes from the teen male narrator, part from the fact that it's set in a recognizable historical era, and part from the fantastic period photographs used to illustrate. I can relate to that kind of inspiration. I have a copy of
Wisconsin Death Trip
lying around somewhere. I dare you to page through that and not be inspired to start spinning tales.
And
The Night Circus
was a marvelous read. I admit that all the endless descriptions did get a little tedious in a few spots. The story centers on a pair of magicians, and the explanations of their magic tricks and illusions were quite captivating. The characters are so big and vibrant, I wanted to watch them do things, instead of sitting through detailed specifications of everyone's outfits and every course of dinner. Aside from the very occasional tangent about fabric and desserts, the tone and the feel of the writing holds true to the very end, and the story finishes strong.
And since I have a seven year old son who is a bit of a history buff, and also not really into the quirky and creepy yet, he and I are reading Gordan Korman's Titanic series.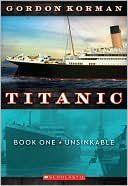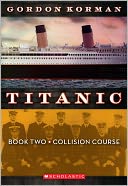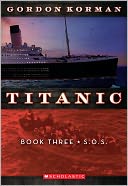 We're right about halfway through. It's the morning of the 14th of April, 1912, which my son knows is the day Titanic hit that iceberg, so he is very keen to see what happens to the four central characters, Sophie, Juliana, Alfie and Paddy. He is also into villains, and has written a few stories featuring the Irish gangsters from these books. His book is called Titanic- Gilhooley's Revenge. My kid is awesome.
And finally, from the world of adult literature (yes, that's a thing too!)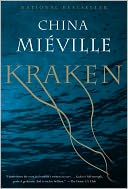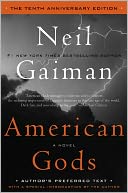 Now,
Kraken
was not really what I was expecting, but that was probably my fault. After all, it's China Mieville. He writes whatever he damned well feels like, and you just read and deal with it. Worth it for the Angel of Death/Jar of Bones creature alone.
American Gods
goes right ahead and uses
The House on the Rock
as the setting for a gathering of ancient immortals. That sounds about right. It's totally a real place, and you can't really walk through there without thinking that something must be going on somewhere behind a curtain or hidden door to explain this madness, yet you never get your answer.
Then the story goes ahead and uses
Rock City
as a setpiece further on down the narrative. I've been there, too, and...yeah. Odin must be responsible. This book has plenty of macabre and grotesque scenes, and is currently at the top of my favorites pile. I went right ahead and read his short story collection
Fragile Things
when I was done with
this one. That is highly recommended by me as well.
And finally Mr. Bryson. I do love me some nonfiction. And Bryson is about my favorite way to roll in that department. After finishing
A Short History of Nearly Everything
,
A Walk in the Woods, and Shakespeare: The World as a Stage,
all of which I adored, I'm now reading a history of the English language, and enjoying it. Luckily, there are a lot of Bryson books I have left to read!
Of course I have a considerable TBR stack, but just in case I start running low, anything awesome out there I haven't picked up yet? What are you reading?