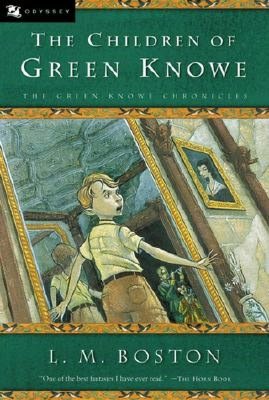 I first picked up this book up as an adult, about a decade ago. But no matter how many hundreds of books I've read since then, this one stays always at the top of my favorites list. (In no particular order, because I can't do favorites that way.) It is one of those books I always recommend, especially to younger kids interested in ghost stories. It's got enough ghosts and history to be engaging and mysterious, without being a "throw it against the wall and run shrieking to your parents' bed" kind of scary.
The Children of Greene Knowe
- and its sequels, have a quieter, slightly old fashioned feel to them, perfect for a ghost story. It is a book I wish I had found as a kid, because it seems like the kind of story one could love even more, if one happened upon it at just the right age.
And now one more bit of business - the lovely and brilliant
Kathy Collier
has bestowed upon me the Beautiful Blogger award :D
And so, in the spirit of these fun mini blog-hops, I will share with you seven random things about myself, and pass along the award to seven others.
1. I love black cats. I share a home with one named Zorro, who is my best writing buddy.
2. I am the oldest of three, and a mother of one.
3. I know how to weld. I learned in college. I once set my professor on fire, but only briefly, and he was okay.
4. I also know theoretical cooking, though actual cooking still eludes me.
5. I love movies. Some of my favorites are Rushmore, Raiders of the Lost Ark, Eternal Sunshine of the Spotless Mind, Before Sunrise, Pirates of the Caribbean, The Black Stallion and The Goonies.
6. I have never owned a new car, and I probably never will.
7. I recently visited California for the first time. I would like to go back, and spend more time in the desert.
There we are.
Now, I must bestow this honor upon seven more bloggers, I've made pretty even mix of some I've been following for a while, and some I met through awesome A-Z....
Ellen Oh
Heather Kelly
Julie Danes
Mandy Bohgan
Ayjay
Hi-D
The Contemplative Cat
Visit them all, and enjoy the continuing awesome.